This will be an ongoing series of articles on how to efficiently handle large groups and still incorporate high skill/high quality movements.  Sharing these ideas can help all of us run better strength programs. Our first in this series is Little Falls High School in Little Falls, MN.  Nick Abbott is the head strength coach.  Little Falls has around 500 students in grades 10-12 and plays 4A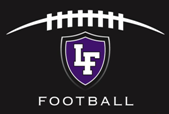 football in the Granite Ridge conference. 
Strength Pro - Coach Abbott, tell us a little bit about Little Falls High School.  "Little Falls is in Section 8AAAA  for football.  We have roughly 170 students per grade. Our weight room basically consists of 6 squat racks, 6 bench stations, 9 platforms, db's up to 75lb, kb up to 40lb, 30 steel rods 12lb. 10 female bars, old desktop computer for record keeping, 4 sets pulling boxes for platforms.  The room is 95 feet by 40 feet."
"Jack Marmon and myself are the head coaches.  Jack is key in this process because he has been doing this long before I came around, and he is a wealth of knowledge.  I run the strength and conditioning during the fall and winter seasons and Jack runs it during the spring season while I'm coaching track.  The 2 assistants are different each year depending on who is available.  This year we are really lucky to have 2 graduates of Little Falls that now manage gyms when they are not helping us.  These guys add a lot to our program.  All four of us work each session.  The mornings go by very fast. "
Training times for the summer are as follows.   All are Monday, Wednesday, Friday
High School –  Grades 9 – 12
7:00 – 8:30 am
8:30 – 10:00 am
2 Groups.  Average about 60 to 70 per group.
3 days per week.
1 hour 30 minutes each.
Middle school – Grades 7 & 8
10:00 – 11:00 am
1 group.  up to 50 kids
3 days per week.
1 hour each.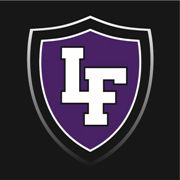 Strength Pro – So tell us how you handle these huge groups of athletes and still do Olympic lifts and quality running.  "We spend a lot of our time on the big multi-joint movements.  Our kids are soooo busy during the school year and even more so during the summer that we feel we need to teach the big movements with good technique.  Before I took the USAW Level 1 course, (Coach Abbott took the USA Weightlifting Level I course about a year ago) we used the squat, bench, power clean as our main movements.  After the course we know to take time to teach the clean & jerk and snatch variations, and we use pulling blocks as well.  Kids pick up on a lot of athleticism during the process of learning the Olympic lifts.  We also find that 12 and 15lb bars are great for learning the movements.
Our motto is:
1. Learn the lift
2. perform consistently
3. add stress.
We use the bench press and military press as our main upper body movements.  We know also went from just doing back squat to squatting each day.  It may be a back, front, overhead, or goblet squat, but do it everyday and we do it deep.  The big thing that we think helps is teaching the kids and expecting them to understand how and why the lifts are done and work.  This helps the athletes buy in to the movements as well.
Example:  Today we had 70 in the first group and 55 in the second and 48 in the middle school group.  There are 2 head coaches and 2 assistant coaches for a total of 4 coaches doing our summer program.  2 coaches stay inside and 2 go outside.  Our training structure looks like this:
We tend to start warm ups 5 minutes early so we get the full 45 minutes to lift and 45 to work on running and movement skills.
We then take the 30 plus kids in the weight room and make 2 groups.

I usually take the group that does the Olympic lifts first
My assistant takes the group that will be doing the squat variation, bench, RDL, or auxiliary lift.
We switch about halfway through so kids get coaching on everything.  We try to get 3 lifts and a finisher at the end.  A finisher would be farmer carries, kettlebell work, death march, overhead squat competition.
The running group kind of runs the same way.  If they have a large group they make two groups:
one group works on acceleration while
the other group works on stopping and changing direction or jumping.  Once in a while they set up an obstacle course as well.
At the end of a session the kids have been coached in both running and lifting.
Strength Pro - So if I have this correct, you have half of the group inside to weight room, the other half out to run. (in the case of 70 athletes, 35 in and 35 outside)
45 minutes weight room/running

You take ½ of the weight room guys( about 17) and teach Olympic lifts and their variations
Your assistant takes the other half( about 17) and works squats, presses, etc
midway through the 45 minute session, you and your assistant coach switch groups and repeat the routine.
The running group outside does basically the same thing, breaking the group in half and switching half way through the 45 minute segment.
When the 45 minute strength group is finished, they go outside to run and the outside running group comes in and you just repeat the above.
Your 70 athlete group really only ends up to be about 17 athletes per coach per segment.  Pretty nice sized group!
With your 6 benches, 6 squat racks and 9 platforms, you have 21 work stations.  With approximately 35 athletes in the weight room at once, you have about 2 kids per workstation.  That is very efficient use of time.  Kids are getting a lot of worksets in.
Oly Lifts group:     Other lifts group:     Running group 1:     Running group 2:
22 minutes               22 minutes                 22 minutes                  22 minutes
17 athletes              17 athletes                   17 athletes                 17 athletes
9 platforms (2 per)  6 racks & 6 benches (<2 per)
At 22 minutes, switch weight room groups & running groups.  At the completion of the first 45 minutes, switch outside athletes inside and inside athletes go outside.
Looks like a very nice program functioning at Little Falls.  If you have more questions, please contact myself, Scott Safe at scottsafe@footballpower.net or Nicholas Abbott atnabbott@lfalls.k12.mn.us